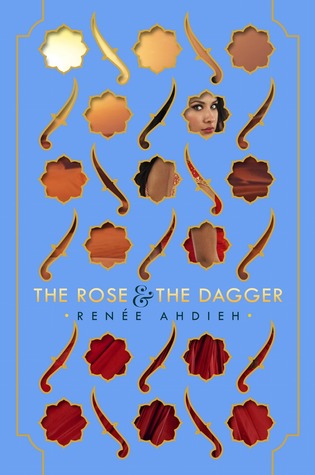 The Rose and the Dagger
(The Wrath and the Dawn #2)
by Renee Ahdieh
Goodreads
"When we are faced with our darkest fears, inaction is for the weak or the hopeless. There is always something to be said or done. Though words alone are mere scratching on a page. The power behind them lies with the person."
I am back on a magic carpet ride once again when I read The Rose and the Dagger (Cue "A Whole New World" playing in the background). There were much turbulence along the way, but I did not want to stop until the end of this magnificent series.
We find Shadrzad, where we last saw her as she is swept away from her beloved Khalid to a more "secure" location. Faced with obstacles of ending a deadly cursed and a threatening war, she set out.
After finishing the Wrath and the Dawn, my heart yearns for more of Khalid and Shadrzad. The author does not disappoint in the Rose and the Dagger, where I get to read more of my beloved OTP. They really do complete each other; her with her ambitious personality and him with his quiet, but calming nature.
The various characters brought color among this compelling retelling of The Thousand and One Nights. Their intentions make readers judge their loyalties, yet their actions are louder than words. Multiple perspectives from these various individuals puzzled readers as to whom a particular passage belong to at time. This was what made the story more amusing to read; a twist to a classic folk tales.
If you have yet to read this book, then I highly recommend that you do.
Rating: 4.5 stars