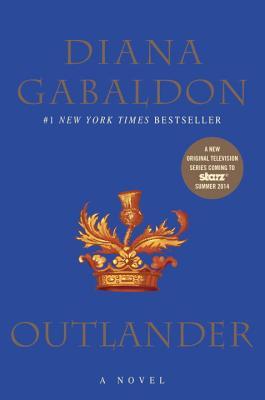 OutlanderOutlander #1
by Diana Gabaldon
Goodreads
"I can bear pain, myself…but I couldna bear yours. That would take more strength than I have." – Jamie
Lend me use some of your strength Jamie as I am still calming down from reading the book. The story completely caught me off guard. It did not immediately wow me from the first couple of chapters, but eventually it grew on me.
Outlander has a combination of a unique story line, unpredictable plot twists, and diverse characters. Maybe time traveling is not a new concept in literature, but it has its own twist. Mentioning of twist, the author scattered her plot twists in unexpected places that simply made readers wondered. As for the characters, they each possessed well rounded personalities that distinguish them from one another. They were no longer two dimension fictional beings, rather they now have a more three dimensional look.
Jamie and Claire became my favorite characters in this book. The author made their love believable. It was not instant love, but one that took time to build. Claire with her 20th century personality butted head with Jamie, who still lived in a world, where men have more power over women. These differences did not dim their chemistry; it simply made their love realistic.
Several parts in Outlander depict sensitive related topics that can be challenging to read. They are not something everyone talks about; they happened historically and could still be going on now that people turned a blind eye toward. I cringed at certain parts because they completely caught me off guard. Pausing after reading to ask myself what in the world am I reading. Totally opposite of what a fluff book I initially thought it would be.
This book is something I had never read before. It really shinned.
I do intend to read the next book in the series in the upcoming future.
Rating: 4/5